Commercial Painters 
In Reno, NV
Benefits of Hiring Radcliffe Painting
Painters of Reno, NV Commercial Painters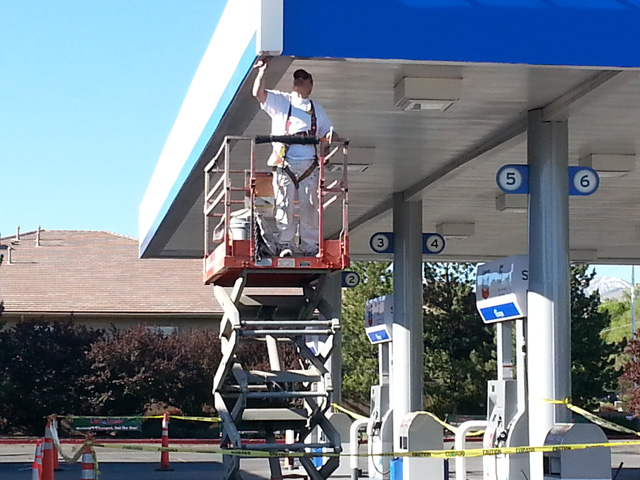 • Free Consultation Estimate
– Ability to bid your project off of a job spec sheet and/or project plans.
– Or we can help you create the bid specification.
• Work Place Ethics
– Courteous and conscientious crews who care about your property and people.
– Punctual crew who will work around your business schedule and hours of operation.
– Clean and respectful crews to the environment and workplace.
• Flexible Scheduling
– We can start your project when you are ready.
– We can work after business hours and on weekends to complete the project with minimal interruptions to your business.
• Safety Best Practices
– Safety regulations-compliant when necessary.
– We safeguard our crews and workplace.
• Professional Associations
– Kelly Moore, Sherwin Williams
– Home Depot Red Beacon Program
– BNI
– Nevada Contractor's Licence Number: 0074360
Preferred subcontractor for Vail Resorts, Belfor Property Restoration, LA Perks, Regus, Renown Medical Group
OSHA Certified, Bonded, Insured, EPA Lead Certified
Radcliffe Painting of Reno, NV Commercial painters is ready to provide you with a high quality, professionally managed, on-time, and on-budget paint job.
Experience a stress-free, skilled commercial painting project from start to finish.